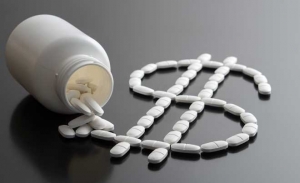 In a Closed Door Exclusive Round Table Business Forum, iPMI Magazine will speak with C-Suite Industry Leaders from the International Medical Cost Containment Market about International Medical Cost Containment Strategies For Global Medical Payors And Providers.
Although international risks have changed, the cost of healthcare around the world remains a key concern for the international private medical insurance market.
This exclusive round table will define the complex nature of international medical cost containment and how medical payors and providers may leverage cost containment strategies to improve the access and standard of care, whilst reducing the bottom line to the payor.
Talking Points
Real-time cost containment and medical case management;
Managing the costs in the advancements of new medical procedures and pharmaceuticals;
Discrepancies in pricing across global hospital networks;
iPMI Plan design to manage costs before emergency;
The use of technology to improve healthcare access and reduce the bottom line;
The financial pressures of COVID-19;
Combating international medical insurance fraud;
Provider network management and negotiations;
The challenges of cross-border regulatory and legal developments;
The future of medical cost containment and medical case management.
iPMI Magazine Cost Containment Network
Related Reading:
International Medical Cost Containment Strategies 2018
Apply
To apply for a seat at the table, please write to Christopher Knight, CEO, iPMIM: ceo[at]ipmimagazine.com
About iPMI Magazine Round Tables
Leaders learn from leaders, and by invite only, iPMI Magazine Executive Round Table Business Forums feature leading C-Suite Executives from the world of iPMI. Limited in numbers and distributed to over 40,000 readers in 120+ countries, iPMI Magazine round tables are an educational, executive, and exclusive event.
Read more...