NAAMTA & IAAA Merge For Global Medical Transport Accreditation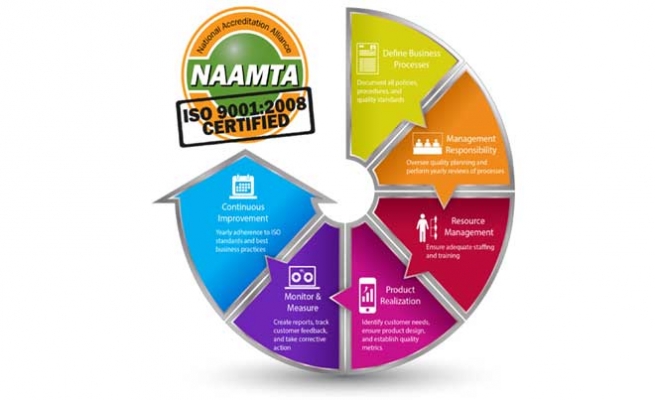 In an effort to globalize medical transport standards, The National Accreditation Alliance of Medical Transport Applications (NAAMTA) and The International Air Ambulance Alliance (IAAA) are merging to create a dynamic offering currently unmatched for global medical transport accreditation.
This union leverages existing services, processes, and experience of both companies with NAAMTA as the parent company, leading the accreditation efforts in the Americas, and The IAAA leading accreditation in Europe and the Rest of World (ROW). The initial vision of The IAAA was to create a global organization to act on behalf of fixed-wing air ambulance operators to ensure professional and operational standards of patient care where existing standards were rotor-wing centric. The IAAA has been successful in building relationships between medical transport organizations, patient management centers, insurers, and assistance companies, which can now benefit NAAMTA.
NAAMTA provides a service-based accreditation program that improves the overall performance of medical transport services focusing on quality patient care and transport safety. The NAAMTA Standards reflect medical transport industry best practices corresponding with governmental and applicable agency requirements to ensure safety, quality, and continuity for employers, employees, and those they serve.
This merger was a natural progression to the strong relationship forged by the two companies beginning in 2012. The medical transport accreditation standards will include core industry-accepted criteria as well as applicable variations for individual country requirements. Unified, they carry the initiative of bringing global accreditation to operators and business transparency to payers of insurance and assistance companies for greater patient outcomes and transport safety.
This is the first service-based accreditation for medical transport organizations mentoring applicant programs and providing web-based tools that assist clients in reaching and maintaining industry standard Applicant programs and Alliance Members are embracing this new trend; seeing benefits such as customizable operation forms, secured member portals, and the NAAMTA Learning Center.
Accreditation processes and procedures are equal for NAAMTA or IAAA and are only distinguishable by geographical locations. Insurance, assistance companies and care providers can expect the same level of standard and quality performance from alliance members holding NAAMTA or IAAA accreditation.
Existing members of the IAAA will maintain their Alliance membership while pursuing medical transport accreditation. NAAMTA Alliance members will continue with their current accreditation status. All will soon see new benefit offerings and support services.
Roylen Griffin, Executive Director comments, "Operational transparency is vital and a key concept to this endeavor. Transport organizations understand the requirements of accreditation and can self-asses throughout the accreditation cycle. Operators recognize each other and can leverage services for wing-to-wing operations. There will be an increase of confidence for insurers, assistance companies, and patients due to the oversight of accredited organizations."
Using his industry knowledge and expertise, Gary Andrews will continue in his role as Strategic Manager, and will present the benefits of medical transport accreditation globally: assuring operators, insurance companies, and assistance companies of transparency regarding accreditation requirements and adherence.
NAAMTA is the first medical transport accreditation company to hold ISO 2001:9008 Quality Management System certification, which guarantees a specific and consistent level of service for its Alliance member organizations. It sees quality management practices as a key element not only in the accreditation standards, but also in the individual processes of NAAMTA's day-to-day business practices.
The IAAA will benefit from NAAMTA's established practices of documented policies and procedures while pursuing its own ISO 9001:2008 certification.
The IAAA has undergone organizational changes to streamline collaborative efforts: the dissolution of the Board of Directors allows leadership to work with a neutral body of industry experts (Alliance Members) to identify focal points for company direction. Both companies act as one in advocating for industry groups, governments and other professional bodies for the collective benefit of its members.
back to top