Taking Control of Infection Control: A Clean Bill of Health For Jet Rescue Air-Ambulance
Jet-Rescue Air Ambulance (USA and Mexico) is pleased to announce that it has selected the Swiss based SaniSwiss to provide state-of-the-art, eco-friendly, automated airborne bio-sanitation technology for its aircraft.

SaniSwiss offers world-class water-based, antimicrobial technology that uses a tiny concentration (<1.5%) of H2o2 (hydrogen peroxide)to kill germs via environmentally friendly deployment that originates from a proprietary, portable, robotic device.
"Jet-Rescue is the only air ambulance provider in Mexico and Latin America, and one of a handful of air ambulance companies in the USA, to use this innovative technology" said Carlos Salinas, CEO & COO of Jet-Rescue Air Ambulance Corporation.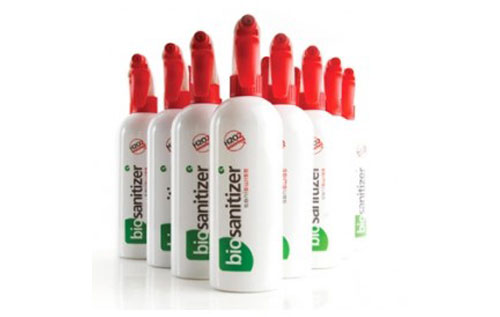 "As part of our pro-active approach to managing quality and risks, our staff, patients and customers are now assured the highest level of sanitation and disinfection on board our 10-aircraft", added Salinas.
"Jet Rescues' commitment to quality and safety is born out of our simple credo: "medical professionals who fly to the rescue" says Shai Gold, Managing Director of Corporate Strategy & Development.
"In the world of critical care flight medicine, upholding the highest standards of infection control, clinical quality and patient safety means better outcomes for the patients and safer working conditions for our staff", concluded Gold.
With 10 dedicated LearJet air ambulances, Jet Rescue operates the largest international medevac service in LATAM out of bases in Mexico City and Guadalajara. Jet Rescue's USA H.Q. is at Opa Locka International Executive Airport in Miami. Jet Rescue Mexico Owns and Operates its Air Ambulance Fleet under Mexico AOC MTS/2015. US Aircraft owned by the company, are operated by Century Aviation Part 135 Certificate Number LDIA742M. Jet Rescue is the registered trademark of Med Jets SA de CV and Med Jets USA Inc. Worldwide Air Ambulance Service
For more information about our medical evacuation services in the Americas and Caribbean 
Telephone: +1-786-619-1268 E-mail: This email address is being protected from spambots. You need JavaScript enabled to view it. Home Page: www.MedJetsUSA.com
back to top