Quick Air Adds Modern And Efficient Learjet 45XRS To Air Ambulance Fleet Featured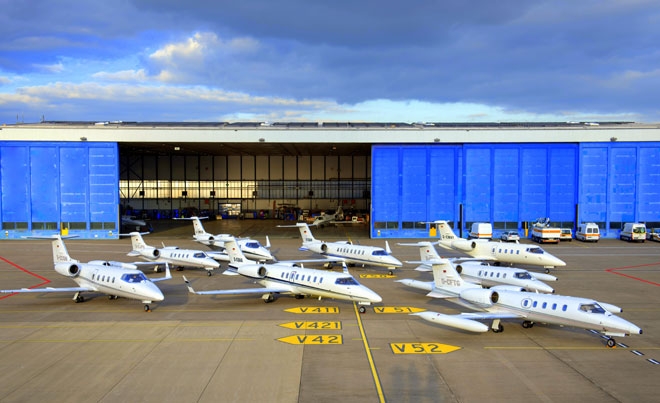 In The iPMI Picture: Quick Air Adds Modern And Efficient Learjet 45XRS To Air Ambulance Fleet.
German carrier Quick Air Jet Charter received its second Learjet 45XR in 2018 expanding their air ambulance fleet to 10 dedicated air ambulance aircraft.
"With this step the renewal and modernisation of the fleet begins. Modern aircraft and state-of-the-art medical equipment are an investment in patient safety and in the operational efficiency of the fleet" says Georg Griesemann, Deputy Manager of Quick Air.
Both aircraft (callsign D-CQAA and D-CQAB) were converted to flying ICUs (pictured above) by Quick Airs own Part 145 maintenance facility ASK-Air Service Klausheide cooperating with a Part-21 design organisation. 26 years of experience in the field of airborne patient transportation shaped the idea of this air ambulance aircraft cabin. The whole cabin conversion was accomplished in-house, strategically planned as a conversion package including the installation of a Lifeport PLUS double stretcher system.
Further an individual designed three-part medical equipment mounting system so-called medical wall (pictured below) was adjusted to the aircraft cabin. Quick Air is STC holder for the medical wall and is willing to support other companies with their expertise and experience.
Additional modifications were completed including the replacement of the standard flooring by a certified, easy to clean and disinfectable rubber floor and the conversion of the first cabin seat to provide wider access for the patient loading ramp system. With the new cabin layout a transport of two intensive care patients with two full medical teams including two flight physicians and two flight nurses could be possible which makes this aircraft beneficial efficient.
In another cabin configuration with only one stretcher on board up to seven passengers are able to fly beside the patient. An additional benefit of this aircraft is the outer baggage compartment which can easily offer space for up to five suitcases, a wheelchair or a rollator.
back to top