Quick Air Adds The 3rd Modern And Efficient Learjet 45XR To Its Fleet Featured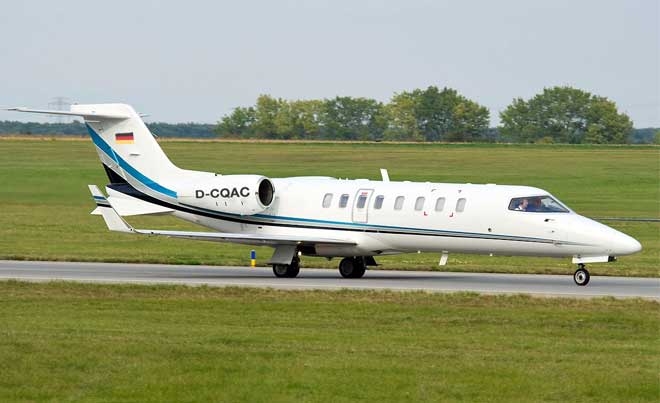 In The iPMI Picture: -Fig.1: The new aircraft callsign D-CQAC.
German carrier Quick Air recently received its third Learjet 45XR expanding their air ambulance fleet to 11 dedicated air ambulance aircraft.
The new aircraft (callsign D-CQAC) (Fig.1) has been converted to a flying ICU by Quick Airs own Part 145 maintenance facility ASK-Air Service Klausheide. With the experience of the first two Learjet 45XR (D-CQAA & D-CQAB), which were added in 2018, the whole cabin conversion (pictured below) could be accomplished in-house, strategically planned as a conversion package including the installation of a Lifeport PLUS double stretcher system and an individually designed three-part medical equipment mounting system.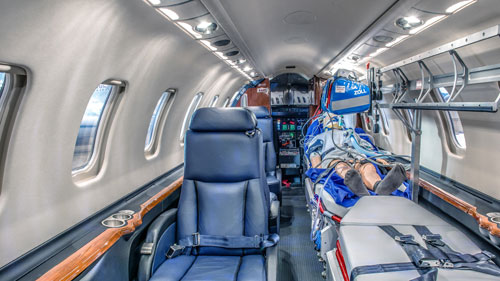 With the new cabin layout a transport of two intensive care patients with two full medical teams including two flight physicians and two flight nurses could be possible which makes this aircraft beneficial efficient. In another cabin configuration with only one stretcher on board up to seven passengers are able to fly beside the patient.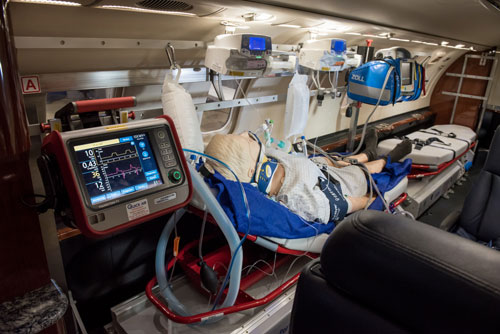 An additional benefit of this aircraft is the outer baggage compartment which can easily offer space for up to five suitcases, a wheelchair or a rollator. The Quick Air Team is proud of their latest achievements.
"We focus on a modern, efficient and well-structured fleet and will continue to invest in its fundamental renewal. This will enable Quick Air to continue to offer a leading product quality and at the same time fly even more economically. Modern aircraft and state-of-the-art medical equipment are an investment in patient safety and in the operational efficiency of the fleet" says Georg Griesemann, Deputy Manager of Quick Air.
Read more about Quick Air on their micro website on iPMI Magazine, click here.
back to top