Universal Air Evac Acquire And Implement A Portable Negative Pressure Isolation Unit Featured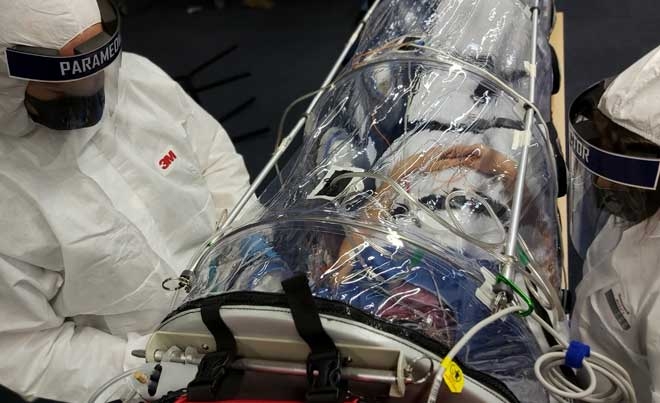 Universal Air Evac is pleased to announce the expansion of our capabilities in Africa during the COVID-19 pandemic through the acquisition and implementation of a portable negative pressure isolation unit.
This allows us to transport most infectious patients while maintaining the safety of our crew, providers and patients at the forefront of our operational priorities. The portable isolation unit allows for the rapid setup of a biologically isolated area from the environment outside of the chamber allowing our crew to continue providing emergency medical transport while maintaining maximum protection.
Other measures implemented to ensure the highest levels of safety include:
Comprehensive screening and ongoing monitoring of all our crew;

Quarantining of crew between duty periods;

Pre-flight patient screening and assessment before departure from home base;

Vaporized disinfection of aircraft interiors and equipment in addition to our standard cleaning procedures.
Medical evacuation of patients across borders has become extremely complicated due to varying restrictions imposed by governments in their fight against the COVID-19 pandemic. Universal Air Evac remains available to assist you with these movements and encourage you to make contact that we help you navigate through the challenges of moving your patient or insured to an upgraded level of care.
For further information please visit: www.uniairevac.com
back to top