Healix International Expansion In US Continues With Appointment Of Matthew Talbott At HX Global®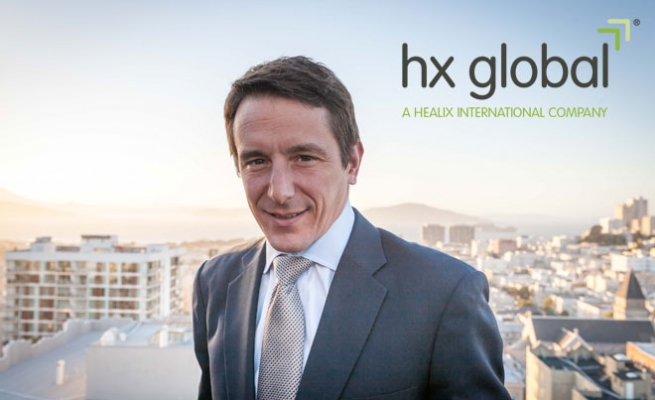 IN THE PICTURE: Matthew Talbott, HX Global, Vice President of Sales.
Matthew Talbott has joined HX Global, (the US arm of Healix International), as Vice President of Sales, responsible for spearheading growth in the Western United States.  Prior to joining HX Global, Matt held sales and consulting roles at UnitedHealthcare Global and Gartner Consulting. He also has hands-on experience of operating in critical situations, having served as a pararescueman in the United States Air Force where he spent ten years training and conducting combat search and rescue missions and was twice deployed to Afghanistan.
Gregory Cain, President of HX Global commented, "Matt has joined HX Global at an exciting time for the company as we are seeing a huge upsurge in interest from employers wanting our help in looking after the wellbeing of their global workforces. Last year alone we responded to over 450,000 requests for medical assistance globally, managed over 35,000 acute in-patient cases in over 160 countries and conducted over 2,000 aero-medical evacuations from over 110 countries."
"Matt joins us with a wealth of experience across a broad range of organisations and industries, spanning across high-tech and military institutions to investment banks, venture capital, biotechnology and renewable energy companies. Clients will benefit from his knowledge and understanding of the importance of detail in achieving positive patient outcomes. As such, his experience will be invaluable in helping us fulfil our growth plans and in supporting our clients based in the Western United States".
HX Global® is the US subsidiary of Healix International Ltd, a global leader in international medical, security & travel assistance and international occupational health services. Working on behalf of multinational corporations, governments, NGOs and insurers, Healix is entrusted to look after the welfare of millions of expatriates, travellers and local nationals in every country of the world, 24 hours a day.
Matt can be contacted at This email address is being protected from spambots. You need JavaScript enabled to view it. or on +1(415) 689 8291. Or for more information, contact This email address is being protected from spambots. You need JavaScript enabled to view it..
MORE INFORMATION:  www.hx-global.com
Looking for Healix International information? Visit their micro web site on iPMIM, click here.
back to top