Aetna International Appoints Jason Mccormick And Chrissy Piraino To Sales Vice Presidents For Canada Featured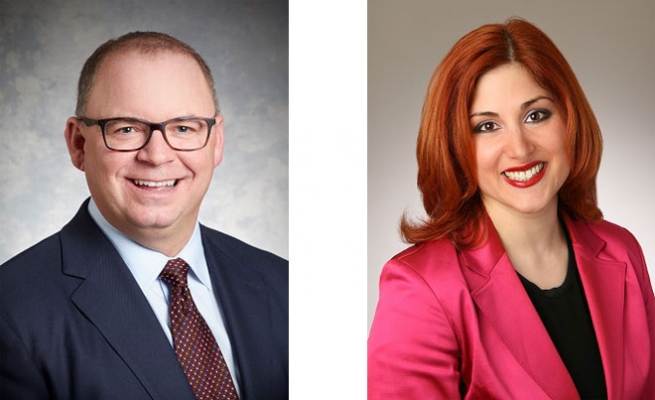 Leading international health benefits provider, Aetna International (www.aetnainternational.com) is growing its Canadian sales and service team with the appointments of Jason McCormick and Chrissy Piraino as Sales Vice Presidents.
Jason and Chrissy will be responsible for the development and management of strategic broker relationships, as well as playing leadership roles in Aetna's continued expansion in Canada.  Based in Toronto, Chrissy will focus on the Toronto and Southwestern Ontario market, and from Ottawa, Jason will manage all other relationships across Canada outside of Southwestern Ontario. 
Jason joins Aetna with 25 years' experience in the Canadian health insurance industry.  He spent the last 10 years as Practice Lead and Vice President of International Benefits for Cowan Insurance Groups managing teams of sales, service and consultants in growing their International Benefits practice.  Prior to Cowan, Jason held positions at Buck Consultants, Mercer and Canada Life.   
Chrissy brings a similar depth of experience to Aetna International.  With nearly 20 years in the Canadian insurance market, Chrissy spent the last 10 as a Senior Account Executive with Great West Life, . Prior to Great West Life, Chrissy held a number of roles with increasing responsibility at Mercer in Toronto.
"Aetna International is receiving a great deal of positive attention and recognition since announcing its Canadian expansion ambitions in February of this year," said Carrie Chapman, Aetna International's Market Head for Canada. "The appointments of Jason and Chrissy are a natural next step in our development and we are delighted to have new team members who combine extensive industry knowledge with a passion for serving the needs of the Canadian health market."
Aetna International's healthcare plans provide cover for everyone whether they qualify for provincial cover or not. Tailored cover is also available for groups on a direct-sale basis, or through brokers or other intermediaries. International members receive access to a large medical network in Canada, including direct payment access to more than 30,000 physicians and hospitals providers, over 99% of pharmacies and dentists. In addition, Aetna members also have access to over one million providers in the United States and some 165,000 throughout the rest of the world.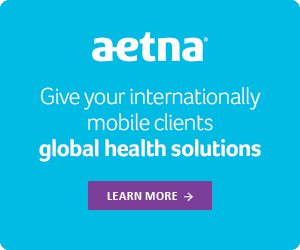 back to top