Steve Westley To Head Cegedim Insurance Solutions' Health Strategy Featured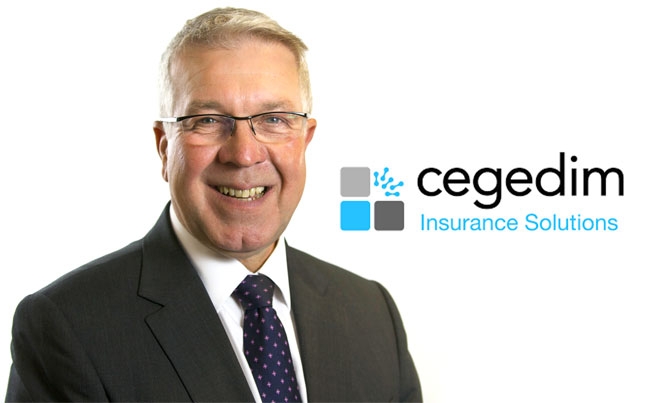 Industry expert to drive International Digital Health Platform expansion.
Cegedim Insurance Solutions, part of Cegedim Group, are proud to announce the appointment of Steve Westley as Head of Health Strategy.
Chairman of the Association of Medical Expense Insurers ('AMEI'), and since 2014 Director of Health Practice at Xuber, from January 1st 2018 Steve will be bringing to Cegedim Insurance Solutions his wealth of experience in the health industry, ranging from business development to the manufacture, distribution and servicing of products and services.
"We are delighted to welcome Steve on board. He is one of the most knowledgeable experts in our field, and will be a tremendous asset as we continue to develop the industry's leading digital platform. We have solid foundations in place, and Steve's appointment underpins our commitment to securing the best talent to support current and future clients", noted Peter Crook, CEO International Division.
"I am thrilled to be joining Cegedim Insurance Solutions at such a pivotal time in their continuing growth. There are numerous exciting developments underway and I look forward to helping shape them into a compelling offering. Actisure, the core platform, and Cegedim Insurance Solutions' comprehensive suite of apps and solutions represent a phenomenal foundation. This team is committed to going further in helping health insurers optimise the value of digital initiatives and I am excited to become a part of it", commented Steve Westley.
Cegedim Insurance Solutions is an industry leader in software and services for the personal insurance market in France and internationally, with €2.9 billion in benefits paid, 43 million beneficiaries, 230,000 healthcare professionals in network, and 400 million data flows processed annually.
About Cegedim Insurance Solutions:
The Cegedim Insurance Solutions Business Unit includes all of the Group's solutions and services for insurers, mutual insurers, social welfare institutions and intermediaries through the Cegedim Activ, Activus, Cetip (SP santé and iSanté third party payment) and iGestion entities. This unit brings together competencies across the entire chain of information sharing between healthcare professionals, insurance organizations and managers of compulsory and supplemental insurance plans.
To learn more, please visit: www.cegedim-insurance.com. And Follow Cegedim Insurance Solutions on Twitter: @CegedimIS and LinkedIn
About Cegedim:
Founded in 1969, Cegedim is an innovative technology and services company in the field of digital data flow management for healthcare ecosystems and B2B, and a business software publisher for healthcare and insurance professionals. Cegedim employs more than 4,000 people in 11 countries and generated revenue of €441 million in 2016. Cegedim SA is listed in Paris (EURONEXT: CGM).
To learn more, please visit: www.cegedim.com. And follow Cegedim on Twitter: @CegedimGroup, LinkedIn and Facebook.
Related items
back to top