Video: Bart Jordens Appointed Global Head Of Innovation, Cigna Featured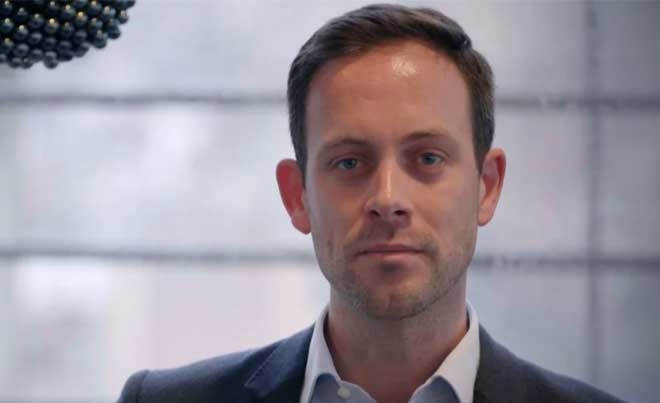 Cigna, with almost 40,000 employees who service 85 million customer relationships throughout the world, has announced that Bart Jordens has been appointed Global Head of Innovation. After 15 years in the world of IGO's and NGO's, he is now moving to a global role within the Cigna organisation.
In his most recent position as CEO International Organisations and Africa, Bart Jordens successfully implemented pioneering service innovations that significantly improved the customer experience of IGO and NGO staff members, combined with a focus on the Africa market expansion.
Together with this change Cigna has announced that Arjan Toor will take on a broader role as CEO International Organisations, Global IPMI and Africa. Building on the success and significant growth within GIPMI (Global Individual Private Medical Insurance) and his previous marketing leadership roles, Arjan Toor is ideally positioned to lead the next stage of growth and solutions for IGOs and NGOs, as well as driving strategic growth plans for Cigna in Africa.
Related: Video: Meet Arjan Toor, CEO International Organisations, Global IPMI and Africa, Cigna
Bart Jordens' new role and the expanded role of Arjan Toor will enable Cigna to continue to be an undisputed leader in the global health space and drive further growth by leveraging and aligning key talent in the organisation.
Arjan Toor will be supported by Erwin Minsaer, Director IGO and NGO Health Benefits, Angela Rooney, Global NGO Director and Gilles Nyssens, Business Development Director Africa.
Cigna's dedicated International Organisations unit is more than your typical insurance provider. In partnership with its Intergovernmental (IGO) and Nongovernmental (NGO) clients, Cigna designs and administers employee benefits programmes, and provides expert advice on funding.
This unit, headquartered in Belgium, has over 50 years of experience in designing, implementing and managing international group health insurance and employee benefits programmes for international and locally recruited staff from Intergovernmental (IGO) and Nongovernmental (NGO) organisations. These programmes cover medical as well as incapacity, disability and life benefits, with a specific focus on keeping employees healthy and productive through a range of health and well-being services.

The International Organisations unit is specialised in servicing customers in remote areas as well as central hubs with five service centres in each time zone (Miami, Antwerp, Madrid, Nairobi and Kuala Lumpur) and local representations on every continent.
Related: Video: Meet Arjan Toor, CEO International Organisations, Global IPMI and Africa, Cigna 
back to top