Xavier Lestrade Appointed CEO Of AXA Global Healthcare Featured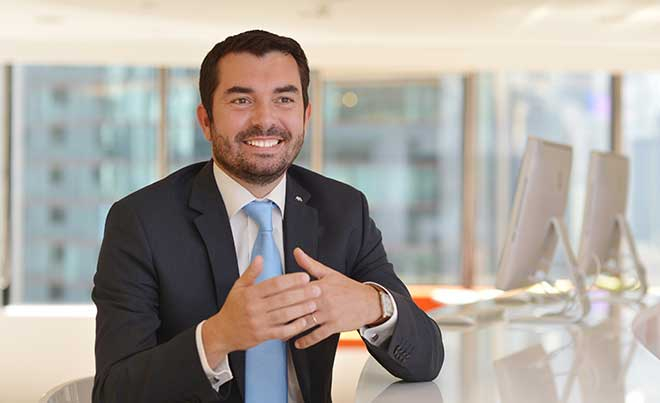 In the iPMI Picture: Xavier Lestrade Appointed CEO Of AXA Global Healthcare.
International healthcare specialist, AXA Global Healthcare, has announced the appointment of Xavier Lestrade who, subject to regulatory approval, will replace Tom Wilkinson as CEO on 1st May 2022. 
This announcement comes as AXA Global Healthcare enters an exciting phase of new growth, adapting to client needs in a post-pandemic world.
Lestrade is a seasoned international insurance business leader and is currently Global Head of Employee Benefits for AXA Domestic Markets. Previous roles at AXA have included Managing Director Life insurance of AXA Hong Kong and Global Chief Distribution Officer of AXA Group.
Lestrade is an experienced expat, having also spent time in France and Canada. His international career equips him with a rich understanding of the healthcare needs of both globally mobile individuals and IPMI employee benefits clients. With this knowledge, he will ensure AXA Global Healthcare's continued growth, focusing on driving innovation and delivering best-in-class customer experience.
Lestrade comments, "With the inspiring work that's currently taking place at AXA Global Healthcare, where it's clear the customer is always front of mind, this is an exciting time to step up and assume the role of CEO. I'm looking forward to the challenges and opportunities that I'm sure lie ahead and am excited to lead the way as we continue the impressive growth that we've achieved to date."
Lestrade will succeed Tom Wilkinson, who, after eight years of leading significant profitable growth for AXA Global Healthcare across the UK, Europe and Asia, is stepping down as CEO. To ensure a smooth transition, a handover period will last until the end of April, after which Wilkinson will remain within the AXA Group.
back to top