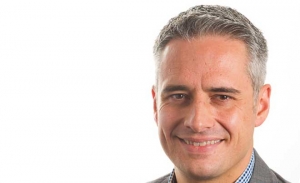 Nuffield Health announces the appointment of Erwan Ruiz as Strategic Client Director. In his role, Erwan will be responsible for developing deeper and broader relationships with existing Nuffield Health Private Medical Insurance partners and growing our business with them. 
Erwan started his healthcare career in 2005 with Denplan. Tasked with developing the employee cash plan business, Erwan's role spanned dentistry, employee benefits, and insurance. He soon realised the opportunity to innovate in the health insurance space and launched a start-up, which automated paperless claims for dental plans.
In 2014, Erwan joined BMI as Commercial Relations Manager before moving to Spire in 2017, where he was Senior Commercial Manager. Within both these roles, Erwan was at the heart of the broader healthcare ecosystem, working with all the major insurers, negotiating and restructuring long-term contracts.
Now within his role at Nuffield Health, Erwan will manage the commercial relationship with Aviva as well as other key partnerships, maximising Nuffield Health's connected health offering to clients through the existing portfolio of key service line offerings including emotional wellbeing and physiotherapy alongside diagnostics and hospital services.
Commenting on his appointment, Erwan said: "Insurers represent a significant portion of spend with the private operators and whilst PMI spend remains flat, I believe our industry is converging with greater focus on our mutual customer.
"I think part of being truly customer centric means forging meaningful partnerships with insurers to help drive innovation. Nuffield Health shares this view and that's why I'm excited to be joining the team."
Nuffield Health Corporate Partnerships and Sales Director Jenni Wilson added: "It's great to welcome Erwan into the organisation. He brings with him not only a wealth of knowledge and experience, but a passion and understanding of the healthcare industry."
Read more...