How To Communicate In A Medical Emergency In Philippines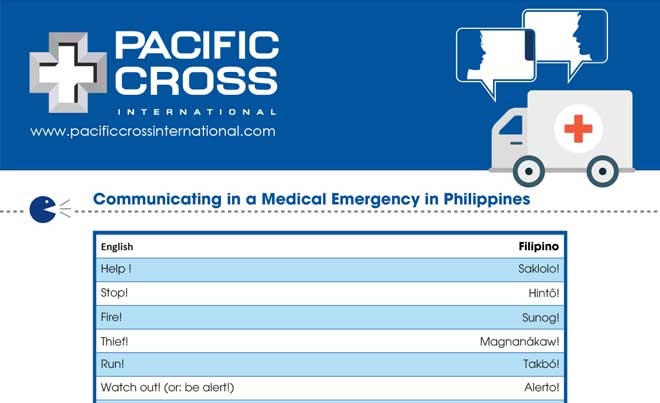 Pacific Cross International understand that when you live abroad or travel overseas, the simplest task can become a huge challenge. To find the right word is always a moment of distress and communication is critical, especially in the golden hour. The Pacific Cross International language tips info graphic will help you to stay calm in an emergency situation.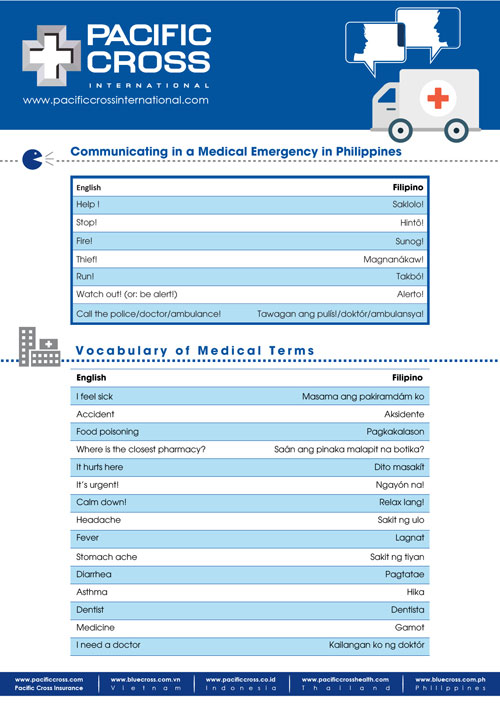 Pacific Cross International brings over 65 years of experience to the health and travel insurance industry in Asia providing health insurance to over 75,000+ people, representing 57 nationalities living in 43 countries. In 2014 the group provided travel insurance for 2,642,514 travel days for over 200,000+ people.
back to top