Healix International Wins At EMEA Forum For Expatriate Management Awards Featured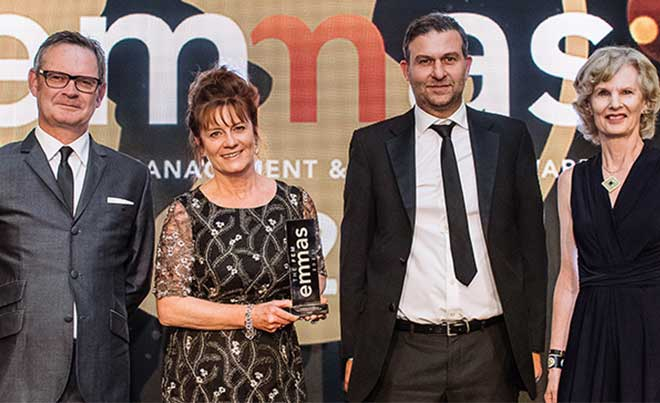 Healix International, a leading global provider of travel risk management and international medical, security and travel assistance services, has been named International Health, Wellbeing or Security Risk Management Provider of the Year at the EMEA region Forum for Expatriate Management Awards.
This award underlines the clear focus Healix International places on delivering forward-thinking solutions that are driven by client's operational priorities, and the health, wellbeing and security of their staff.
The judges commented on the Healix entry: "A phenomenal response to COVID 19! Healix's COVID 19 response demonstrated agility, awareness and most importantly willingness and desire to help their clients."
Previously, most risk management methodologies categorised travel-related concerns into four areas – operational risks, security risks, political risks and medical risks, but 18 months ago, a fifth unprecedented risk emerged - COVID-19. Monitoring the pandemic's evolution, Healix understood that their client's business travel requirements were going to change for the foreseeable future. To continue offering the same level of value and enable global business operations, Healix themselves had to adapt and respond.
With a strong belief in open, transparent relationships, Healix navigated this transition by maintaining a constant stream of communication with its clients. Through an acute understanding of risk and an ability to move with the times, Healix worked to help customers thrive in the new normal by developing its own risk management methodology and delivering new COVID support services - facilitating employees' safe return to work, enabling essential business travel and ensuring client's operational resilience for the months to come. The results of these advances have been highly positive.
Commenting on the win, Charlie Butcher, CEO Healix International, said, "It is very encouraging to achieve this win which reflects our commitment to providing a service that combines the best possible insight for risk mitigation, with hands-on expertise when support is required. We are delighted that our service and expertise has been acknowledged by the Forum for Expatriate Management in their EMEA Expatriate Management & Mobility Awards (EMMAs).  This latest win demonstrates that Healix International is at the forefront of the employee risk management sector, with a commitment to innovation as well as a sustained focus on the highest standards of customer service."
Commenting on the awards, Claire Tennant-Scull, Global Director of Content & Events at FEM said, "The FEM EMMAs remain the gold standard awards for the global mobility and international HR industry. They are the only truly global, yet region-specific awards with the greatest breadth of categories for both corporate professionals and service providers."
"EMMAs entries are always rigorously judged by a team of fiercely impartial, highly experienced, senior figures in the industry, who are drawn from a range of disciplines across the EMEA region and who give up their own free time to carry out a very thorough and demanding process. So these awards carry tremendous kudos. It's so important to receive recognition among your peers for innovation and hard work and so I think the winners and all those on the shortlist should feel extremely proud."
The Healix International integrated Global Travel Risk Management service provides an exceptional level of care for employees and an effective solution for employers. 
back to top