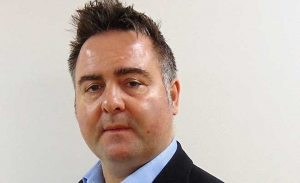 As Coronavirus becomes increasingly important to manage from a personal perspective, with the first human-to-human transmission of the virus happening in Germany yesterday, businesses should be taking measures to ensure the employees they serve are as protected as they can be.
Simon Worrell, Global Medical Director at Collinson, told iPMI Magazine, "While the first priority must continue to be the protection of people, Chinese businesses are also starting to feel the impact of the spreading Coronavirus. The impact on businesses globally will only worsen as the Coronavirus spreads further into Beijing and around the world, with supply chains and offices at risk. Businesses must be thinking about business continuity plans and ensure that they have Infectious Disease Protocols in place. 
These plans should account for when someone presents ill, where they go and who looks after the process, as well as logistical matters, like cleaning and closing canteens. Businesses can be fundamentally affected by infectious diseases such as this, altering organisational function, culture, and decimating both upstream and downstream processes, which is why preparation is key."
Read more...