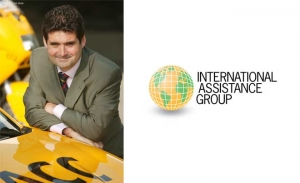 Mr. Daniel Cornudella has been appointed as the new Chairman of the Supervisory Board of the International Assistance Group (IAG), the leading global alliance of independent assistance organisations. The Board also sees a number of other appointments from partner organisations within that alliance.
Mr. Cornudella is Assistance Director and Director of International Relations at RACC, Spain's leading automobile club. RACC is serving to more than 800,000 members and over 5 million different drivers and travellers, providing both medical and roadside assistance. He had previously served on the Supervisory Board before his appointment.
"My intention is to develop the Strategic Plan initiated in 2017, with particular attention to extending the network and quality delivered," said Mr. Cornudella. He added: "Digitalising process is a key element that will help our Partners interact faster and more efficiently as our services grow in all areas of medical, roadside and security assistance."
The Supervisory Board is the governing body of the International Assistance Group and composed of senior management of those Core Partner organisations who are also shareholders. It is elected for a two-year term at the Annual General Assembly, the last one being held in Lyon last October. Mr. Cornudella succeeds Mr. Michael Marquardt who will remain on the Supervisory Board.
Joining the Supervisory Board are: Markus Detel (Deputy CEO & CFO, Medicall, Switzerland), Thomas Davidson (President, On Call International, USA), and Peter Tangstrom (Director of Operations, SOS International, Netherlands). They will serve alongside: Will McAleer (President, World Travel Protection, Canada) who will take up the role of Vice Chairman, Michael Marquardt (Chairman, AA International, Indonesia) the previous Chairman, Pascal De Medeiros (Deputy CEO, Filassistance, France), Rodrigo Canasi (CEO, Iké Asistencia, Mexico), and Faruk Ertug (Deputy General Manager, Remed Assistance, Turkey).
Read more International Assistance Group news and articles on their micro web site on iPMI Magazine, click here.
Read more...