Report investigates How COVID-19 Has Affected Global Housing Market Trends For Expatriates Featured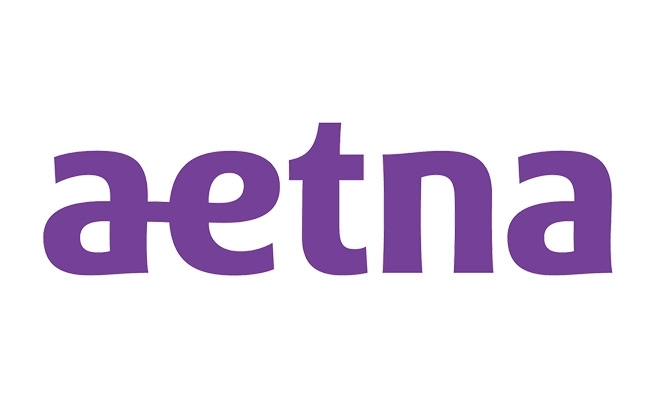 Finding a new home is an essential and challenging aspect of international relocation. Whether rented or owned, an expat's home is an important element of their new life abroad: a safe place in a new country - and often a new culture.
But as COVID-19 continues to affect international travel, local economies and people's personal plans, international health insurance provider Aetna International has revealed how the pandemic is reshaping housing markets across the world.
The Global Housing Market report reveals that:
House prices have become more affordable for the average family in countries including China, Germany, Hong Kong, Singapore and the UK
France and Indonesia have seen housing prices increase relative to average income
The Philippines saw the biggest increase in price-to-income ratio, from 23.63 to 29.92. This means that house prices are almost 30 times the average family income
Impacts in key countries can be found below. The full Global Housing Market report, which contains more data including price-to-income ratio data as well as purchase and rental market highlights, can be found here: https://www.aetnainternational.com/en/about-us/explore/living-abroad/expatriate-life/global-housing-market-trends.html
Impact by country
UK
The UK's rental and housing markets maintained stable increases into the early part of 2020, but these reversed in mid-2020 – bucking predicted gains - when the pandemic's first wave peaked.
While there were percentage drops, the change was not quite as dramatic as other countries. The biggest switch was 2.8% for price-to-rent outside city centres. While the overall changes are slight, renting has become less attractive and buying property more affordable. However, it remains to be seen how the government's freeze on stamp duty (tax on buying property) in mid-2020 will impact the housing market when it ends in March 2021.
"While COVID-19 has clearly had a dramatic impact on the global housing market, it will be difficult to fully assess the resulting change until economies stabilise." Said Caroline Pain - Senior Vice President, Customer Proposition, Aetna International.
"The pandemic could spur further fluctuations in the global housing market, so pre-trip planning is more essential than ever during this uncertain period. Expats looking to move abroad should consider the measures put in place to support the housing market by the government in their destination country.
"Above all, expats should prioritise the health and well-being of their family - relocating to a new country is big life change even when there isn't a global pandemic."
Germany
In Germany, both the rental and purchase markets are lower than forecast. Price-to-income and mortgage as a percentage of income both saw a decrease of 0.7%, while price-to-rent ratios dropped inside and outside major cities by 0.9% and 2.9% respectively.
As such buying property is currently more favourable than renting - a potential issue for expats considering a short-term move.
The nation's proactive response to the first wave of COVID-19 may well be a reason for the relatively low impact on Germany's housing markets, which was not impacted as badly as similar countries, such as the UK.
China
Despite projected growth, the relative percentage change between mid-2019 and mid-2020 was -5.1% for mortgage as a percentage of income and -6.2% for price-to-income.
The report reveals that, relatively speaking, house prices in China are falling. These low prices may explain the news reports from 2020 that suggest sales are booming in China. This may be due to buyers taking advantage of affordable mortgages.
Hong Kong
In recent years, Hong Kong has maintained a steady purchase and rental market. However, in 2020, the rate of growth in the rental market slowed and both price-to-income ratio and mortgage as a percentage of income bucked predicted trends, with price-to-income ratios dropping by 11.9% from mid-2019 to mid-2020.
As a result, the affordability of buying a property has increased for many families on an average income.
Indonesia
The Indonesia purchase market has witnessed notable divergence from predictions. Since mid-2019, mortgage as a percentage of income rose by 58.9% and price-to-income ratio increased by 41.3%, making housing far less affordable for the average family during the course of the pandemic.
Indonesia experienced a steady growth in COVID-19 infections in 2020. Coupled with an economy in recession, the affordability of housing may continue to feel the impact of these combined circumstances.
Metrics used in the analysis
●     Price-to-rent ratio shows the average cost of ownership divided by the estimated rent for properties in city centres and those outside the city centre. Lower values suggest that it is better to buy rather than rent, and higher values suggest that it is better to rent rather than buy
●     Price-to-income is the ratio of apartment prices to average disposable income. Lower values mean more affordable housing
●     Mortgage as a percentage of income is a ratio of the actual monthly cost of the mortgage to take-home family income. Lower values mean more affordable housing.
Methodology
Using data from Numbeo, house price, mortgage and rental metrics were measured from 2015 onwards, to predict how specific markets 'should' have looked in 2020. These predictions were then compared to the latest data to uncover recent and emerging trends in global housing markets, many of which can be attributed to the direct and indirect impact of COVID-19.
back to top