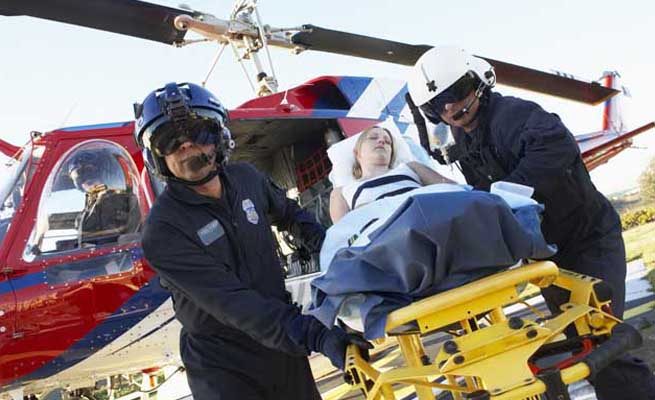 International SOS is pleased to announce that its air rescue operator in Africa has once again been awarded full accreditation by CAMTS (Commission on Accreditation of Medical Transport Systems). Air Rescue Africa delivers services on behalf of International SOS. While 154 service providers are accredited by CAMTS, Air Rescue Africa is the only provider with this accreditation outside North America and the UK. CAMTS is a peer review organisation dedicated to improving patient care and transport safety.
It achieves this by providing a dynamic accreditation process through the development of standards, education and services that supports its vision of safe & appropriate patient transport. Air Rescue Africa is the best equipped air ambulance provider in Africa. The operation provides air ambulance medical evacuation services across the continent and across the world. Staff are committed to excellence through the safe delivery of quality medical care and a consistently reliable service to our customers and patients. CAMTS accreditation has been achieved for a third consecutive three-year cycle. Air Rescue Africa is also fully accredited by EURAMI (European Aeromedical Institute).
Dr Steven Lunt, Medical Director Air Ambulance at Air Rescue Africa said: "CAMTS is considered to be one of the highest international standards of accreditation. We are delighted to once again secure this significant recognition of our high standards. All of our staff, from flight crew to those working in medical and operations teams have worked hard once again to demonstrate that we meet these stringent requirements. We look forward to continuing to offer clients and patients the best care possible".
Read more...