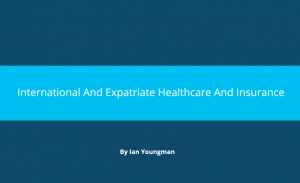 Following the huge success of the 2014 IPMI report the new edition of International And Expatriate Healthcare And Insurance now includes more countries and insurers; new information on laws and regulations PLUS countries current attitudes towards expatriates. The 2016 report also includes more details of new health insurance laws locally in various countries around the world.
"...The most complete fact filled business report is back and better than ever..." Christopher Knight, CEO, iPMI Magazine.
To order this report please click here.
Want more info? Check out the report info pack here.
Read more...