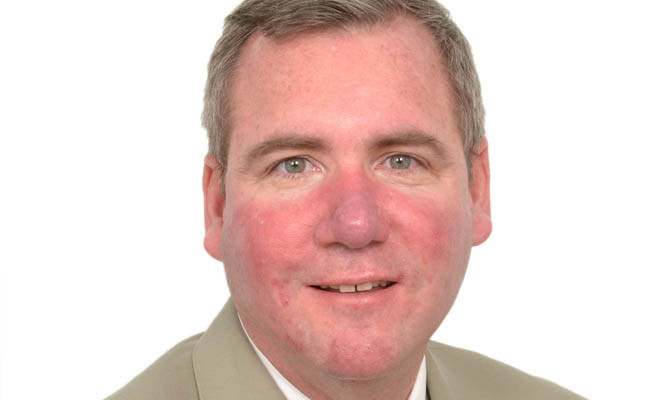 Mr. Brian S. Piper, MBA, is the Head of Business Development for leading international private medical insurance provider Integra Global. Integra Global provides private medical insurance and expatriate health insurance worldwide. Mr. Piper started his career after completing business school at the Babcock School at Wake Forest University working with the Chamber of Commerce in Business Development and an adjunct professor at Winston-Salem State University. Following, he came to then Czechoslovakia as a volunteer in 1992 to teach business principles to local managers and he has been based in Czech Republic and the USA since.
As a management consultant he started working in Healthcare Industry in the field of Cost Containment in the USA from 2006 first as an outside consultant and latter as an employee as Director of Business Development for the company GMMI. This position exposed him to the medical claims process, provider networks, and a wide range of commercial payers and industry stakeholders globally. His current position with Integra Global has him traveling frequently around the globe developing the distribution network for Integra Global.
Serving our members since 1999, Interga Global's mission is to offer an international health insurance plan that gives you access to the best health care worldwide. Coverage that provides direct access to world leading centers of excellence and additional benefits like medical evacuation, in-patient and out-patient care, direct billing, 24x7 assistance, maternity care and wellness benefits that include vaccinations. Integra Global delivers the care you deserve, when and where you need it. A comprehensive lifestyle health plan for the best care available worldwide.
Please introduce yourself and background in the international healthcare industry?
I have been an expatriate and management consultant living in Prague, Czech Republic, since 1992. In 2006, my wife and I relocated back to the United States both working for GMMI, a leading cost containment firm. I started on with a temporary consulting assignment, which lead to the position as Director of Business Development. In this position, I was in contact with a wide range of international payors including expatriate, travel insurance, re-insurance, self pay, accident insurance, student travel, assistance companies and social insurance. This position gave me a broader vision of the various types of commercial payors and how they approached handling and paying claims. In late 2008, we relocated back to Prague and friends asked who I suggested for expatriate insurance.
As a European Provider Integra Global impressed me as a unique expat provider particularly for Americans, as their plan design was similar as one would find in the USA, and they had direct bill access with United Healthcare a former competitor. Integra Global was a lesser known provider among the industry giants and I saw an opportunity to work with them to develop their distribution channels globally. The expatriate insurance model is unique due to the movement of an expatriate; coverage is inherently more elastic - think of it as a hybrid between traditional healthcare insurance for comprehensive coverage with the ability to seek treatment, with wider area of coverage like travel insurance. Insured's are not limited to where they may access treatment, and they can seek medical attention globally - typically with any provider according to their chosen area of coverage.
How should we define a medical tourist in today's unstable world?
The term Medical Tourism seems to have evolved as a catch phrase for seeking treatment abroad and it often denotes cost savings. Further, it seems to be targeted at individual or self-pay patients. For this reason I would perhaps rephrase cross border healthcare to align with commercial payors and the insured's seeking treatment abroad. Cost is one issue but main drivers are quality, access to leading facilities and technology, which are much stronger reasons for seeking treatment abroad.
What will a medical tourist look like in 5 years time?
Hopefully the Medical Tourist will be a more educated consumer – the current trend for many patients is self diagnosis by researching symptoms and enlightening themselves on potential remedies. In the future, if payors and providers can realize the potential of collaboration, the patient may seek treatment outside of their immediate vicinity, to access facilities that has immediate access, the best outcomes, and most advanced facilities; not only the facility that is nearby. For insured's they have access to the best facilities covered by their healthcare insurance. With the onset of telemedicine, there is no reason why a patient cannot be monitored from abroad. Payors should welcome the potential for cost savings along with better outcomes, as it lowers the need for continuing care. By aligning with providers that are best in class, and making these facilities accessible to insured's, they improve their overall market position. For healthcare providers this is a near limitless pipeline of potential patients. Travel and Medical Assistance companies they can serve to facilitate the process of transferring the patients to and from treatment.
iPMI Magazine hosted you as a VIP speaker at the 4th Medical Tourism conference in Istanbul, Turkey, last year; you made a speech about medical tourism and insurance. What was the aim of the speech?
Essentially, my speech was first to debunk some of the myth and outlandish claims about the size of the medical tourism industry. Next is to help identify and understand the potential market of commercial payors and how to approach this core sector. Next, to help forge an understanding of facilitating business - commercial insurers generally are willing to cover the costs of treatment abroad particularly if they can realize savings, but they are not inclined to incur any additional risks. Further, to outline the complexity of facilitating patient's treatment abroad and the necessity to have a solid plan in place for treating patients from abroad, and having a follow-up plan in place once they are home, service enhancements and methods to mitigate risks. Finally to illustrate to medical providers that expatriates are a solid base of clients, and how to attract this business, and to consider the model of expatriate insurance as a consideration for other healthcare providers allowing treatment abroad.
You presented a number of very interesting facts and figures relating to numbers of medical tourists – what were the numbers and what does it mean to the industry?
There have been claims that the medical tourism industry could reach upwards of $100 billion dollars in 2012 up from $40 billion in 2004 and estimates of some 6 million American's going abroad for treatment. These numbers are quoted extensively on the Internet but I found it ironic that no one seems to question the source of the information or validity of the statements. Certainly, the market is large and the OECD monitors exports of healthcare services among the member countries and pegs the market in 2009 was more the $6 Billion and the largest market and health-related travel in is the USA with $2.3 Billion in exports.
These figures seem to more accurately reflect the market globally for medical tourism. Certainly, growth potential exists to expand market share but stakeholders must take a sober approach to the fact that this is competitive environment a business if you will and to penetrate the market they need a solid strategy and sellable product to draw in patients from abroad. With a Google search on medical tourism, I found the following information:
"More and more countries are becoming medical tourism destinations. Medical tourism statistics revealed an anticipated growth of the industry from about $40 billion in 2004 to $100 billion by the year 2012. The estimate was made by the Confederation of India and the McKinsey Company. Another report disclosed that an estimated 750,000 Americans seek treatment abroad in 2007. It was also estimated that a million and a half Americans sought healthcare outside the US in 2008"
www.understanding-medicaltourism.com/medical-tourism-statistics.php
"The countries where medical tourism is being actively promoted include Greece, South Africa, Jordan, India, Malaysia, Philippines and Singapore. India is a recent entrant into medical tourism. According to a study by McKinsey and the Confederation of Indian Industry, medical tourism in India could become a $1 billion business by 2012. The report predicts that: "By 2012, if medical tourism were to reach 25 per cent of revenues of private up-market players, up to Rs 10,000 crore will be added to the revenues of these players". The Indian government predicts that India's $17-billion-a-year health-care industry could grow 13 per cent in each of the next six years, boosted by medical tourism, which industry watchers say is growing at 30 per cent annually."
www.health-tourism-india.com/growth-of-the-medical-tourism-industry.html
How can a medical tourist travel for healthcare abroad, safe in the knowledge that if anything goes wrong, they will be fully covered?
This is an interesting question as expectations vary around the globe of what one considers as "fully covered". At a healthcare conference in South Korea, one of the first questions from an American was "Can we sue" as if the monetary gain would somehow satisfy or resolve the problem. In other less litigious societies the patient may be satisfied with having the treatment repeated either at the location abroad or back in their home destination without further expense. Still others may seek compensation in some form or another. Any medical treatment has inherent risks of complications and at the extreme medical malpractice. There are also risks such as time off work, changing travel plans, unanticipated extended stays in the event of complications. Medical Travel insurance was one of the factors I suggested as a way of mitigating risks both for self pay clients and commercial payors alike. Travel insurance is not sufficient What insurance products exist that could provide the right insurance coverage for medical tourists? There are some medical travel insurance products on the market, but from what I have personally researched the field remains open to creating a solid product that takes into consideration the specific factors dealing with treatment abroad and the complications that may occur. The plan should include appropriate financial coverage to compensate the risk of going abroad.
Typical coverage:
Coverage for medical expenses due to complications that result from your treatment.
Coverage for trip cancellations if the treatment or trip is cancelled for a covered reason.
Coverage for evacuations if you must be evacuated to another medical facility.
Coverage for unexpected medical costs not related to your treatment.
Coverage for flight accidents while on a covered trip. Travel delays, missed connections, and lost luggage coverage are also included.
This would include, but is not limited to, travel insurance for the patient and travel companion, to include changes in travel plans, personal effects and the like.
Political Risk & Emergency evacuation.
Extended coverage of the medical procedures; along with any complications arising from treatment both immediate and long term (after one year).
Extended stay at the facility, and if needed, additional accommodation and daily out-of-pocket expenses or per diem for the companion traveler.
The option to have the treatment repeated either abroad including: all related travel costs; medical and recovery; or with an option to have the treatment done at home.
Financial compensation for the unexpected: time off work; short term or permanent disability; and/or unplanned financial loss as a result of the medical treatment. Medical Malpractice independent of the medical facilities or physician's insurance.
What is, or what should be, the role of the: 1- Insurance Company 2- Assistance Company, in the medical tourism business?
An insurance company assumes risk and has the role of the payor when medical treatment is needed. They accept premium and pay claims according a schedule of benefits and under a binding contractual agreement with the insured. To be profitable insurers have to create a marketable product, develop a large enough pool of insured's to offset the balance of incoming premium revenue against outgoing claims, operating and administrative expenses. The payer needs to manage their risk effectively. If they can find opportunities to contain costs, or provide services that are better, faster or cheaper, it puts them at a competitive advantage. The question is where the insured is entitled to seek treatment? Expatriate healthcare insurance is unique and is a business model for other healthcare insurers to consider.
Due to the nomadic tendencies of expatriates - Insurance providers typically do not specify which provider the insured uses, as long as they are within their defined area of coverage. On the contrary, domestic insured's with traditional private or social healthcare insurance tend to seek treatment close to home; and insurance payors work with local providers most typically in their own country. So what if the paradigm shifts – barriers are reduced for seeking treatment abroad - people are easy to move and medical facilities abroad have capacity. If a model exists where the insured chooses to go abroad for treatment and it's less expensive, the facility has better outcomes or quicker access (or all of the before mentioned) would the insurance company be willing to pay the bill? From my discussions with commercial payors they were not (in theory) opposed to paying for the treatments abroad.
Insurance companies are inherently risk adverse - why would they take on additional risk and responsibility if the existing system functions? There has to be a cost benefit.
Commercial Payors are also not in a position to facilitate the patient's trip or to take on additional risk of sending the patients abroad in the event something went wrong. Bridging the gap Travel and Medical Assistance companies are uniquely positioned to handle emergency cases of all sorts. Typically, they have the professional staff in house to handle all sorts of travel and medical emergencies. Nevertheless, they tend to be reactive by meeting the challenges of the clients in a wide variety of situations and circumstances, when they arise and they are called on to intervene.
For Commercial payors: Assistance companies are uniquely positioned to handle both simple, and if necessary, complicated cases of facilitating patients treatment abroad. In many cases both have established relationships with both payors and provides, and have built up trust from both sides. Assistance companies may also have existing relationships with medical providers, and can negotiate volume discounts or more competitive pricing, in return for higher volumes of patients. Once again for the assistance company, there should be a cost benefit for extending this service, but the potential exists to create a new platform of services by being more proactive, rather than reactive to facilitating patients for treatment.
Which medical tourist destinations do you feel provide safe, quality driven healthcare services and medical procedures?
This is a very difficult question to answer on several levels. First, every country and culture is unique and has something to offer and learn from. Medical practices, methods and standards may differ but it comes down to positive outcomes, results and customer satisfaction.
Secondly, from the perspective of the user, and what you are accustom to as a client or patient. What may seem totally unacceptable to one patient may be far beyond another's expectations, as to the quality of the facility and healthcare services delivered.
Third, Language, cultural, tradition and religious beliefs also factor into ones consideration into selecting a destination, as does the length of time to reach the location and ease and cost of travel. Forth, in the increasing volatile world, safety is a not only the facility itself or physicians and care givers, but one must take into account for example political stability, weather and other variables which could adversely affect going abroad for treatment. Personally, I believe quality and value should be the goal of medical providers around the world and the foundation should be an exchange of ideas and knowledge.
If a model of treatment is successful it can be replicated. I can envision the creation of global network of Centers of Excellence that are best in class - no matter where the location people will always seek the best treatment no matter the cost. If proven methods and medical procedures can be analyzed, showcased, studied and replicated elsewhere, eventually they will be available to a wider audience of patients and perhaps enhanced over time.
What areas of medical tourism need development and improvement, and how can facilitators work with payors and assistance companies on larger volumes of patients?
The term "Medical Tourism" as an industry and "Facilitators" as agents seem have been synonymous with tarnishing the concept of cross broader treatment, healthcare or health tourism. For some, Medical Tourism conjures the notion of having a face lift, tummy tuck, implants and returning from vacation looking fabulous. Medical Tourism seems to be directed primarily at the self pay market and cost is the main driver for seeking treatment abroad. Further, it would seem there have been attempts to monopolize the term "Medical Tourism" and to create the belief that the size of the market and industry is enormous and everyone should jump on the band wagon to get a piece of the action. Despite all the hype and no matter what the label - this is a very serious industry dealing with real people who have real medical concerns.
There are some fine medical facilitators I have met personally and they are passionate about their work and not only for making a profit but they have a genuine concern for helping others. This passion and concern seems to be core to the healthcare profession. The self pay market is large but it's also highly fragmented and the purchasing power is questionable. Facilitators service a purpose - if individuals cannot afford medical insurance they most likely cannot afford treatments abroad, but if they can, everyone should however be entitled to receive treatment, and facilitators can play a crucial role in bridging this gap and finding the right facility at the right price. It is my belief that commercial payors are the real market for volume, they have the client base and money and can realize positive results by sending patients abroad.
Unlike self pay individuals that may commonly utilize the services of a medical facilitator with limited skills or resources, commercial payors are much more demanding, and expect a higher level of service and professionalism. There is an opportunity for facilitators to market their skills and expertise to commercial payors to creating a value proposition. The market is in an early stage and commercial payors may be willing to take a chance on smaller service providers; mistakes may be tolerated as the learning curve is steep for everyone. However, for those looking to make a quick buck, or do not look after the best interests of the client, there is no room for dealing with commercial interests.
How will the medical tourist industry develop over the coming 5 years and how can Industry and Government maximize opportunities?
Medical Tourism is an industry and governments should recognize that healthcare and tourism are high value fields and that have long term growth perspective. People are living longer, globally there is an aging population, but more and more people are travelling freely. Education is a core component to the field of healthcare, and the criteria necessary to enter the field is getting more difficult and increasingly challenging. Governments should embrace the reality and start looking at the future, how to deal with future demands and costs, and to ramp up programs to support the field accordingly.
Healthcare and related services including insurance, medical equipment, pharmaceuticals; the list is endless - the result is tremendous economic spin off particularly for medical tourist that do not utilize the local infrastructure as a local person would - they come and seek treatment and leave their money behind. These are well paid positions in a market that will continue to grow in the future. Quality not cost is the main criteria as people around the global are becoming more resourceful in finding the best money has to offer, no matter where the location. However, to get a piece of the business they have to carve out a niche and to promote their position.
Read more...