AOC Insurance Broker Launches A Partnership With Mission Internationale To Support Professionals Around The World Featured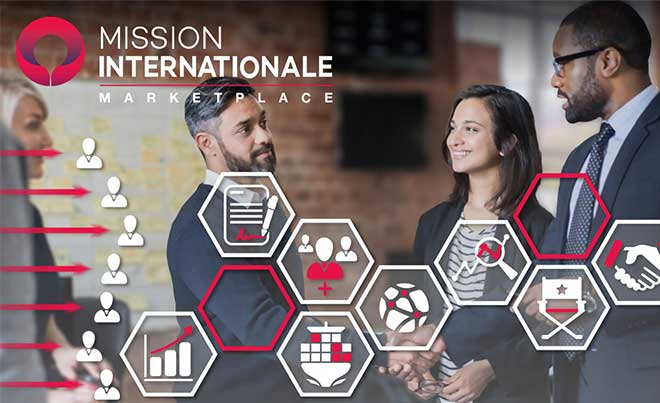 AOC Insurance Broker is a marketplace of more than 25 insurers that allows expatriates and professionals to compare international health insurance in order to access the protection they need according to their destinations.
Recently, they partnered with Mission Internationale, another marketplace for connecting international experts / consultants and business leaders wishing to expand abroad.
A partnership focused on supporting professionals:
Like AOC Insurance Broker, Mission Internationale shares the human values ​​of diversity, in a multicultural and multidisciplinary spirit. A true exchange and information platform, this marketplace is based on a dual objective:
On the one hand, it allows experts of international support to showcase their talents to business leaders with ambitions abroad, to highlight their different capacities, to promote them throughout the world and to generate new sources of income.
On the other hand, it allows companies with projects abroad, particularly SMEs / SMIs and ETIs, to seek, find and select reliable and competent consultants around the world, to guide them successfully.

With more than 15 years of experience, Mission Internationale creates the conditions for trust between companies and experts / consultants. It is therefore natural that the two marketplaces have entered into a partnership to support these professionals from all over the world.
Whether you are an international expert or a business leader:
Discover Mission Internationale and create an account on the marketplace
... resulting from a desire to offer effective solutions.
The origin of this partnership stems from Mission Internationale's commitment to educating its users on the importance of subscribing to travel insurance. AOC Insurance Broker jointly wanted to make a contribution by guaranteeing suitable cover: the AOC Business Travel Insurance offer.
It is a professional travel insurance to deal with unforeseen events and incidents that may occur before and during your journey abroad. In particular, it allows you to benefit from a set of guarantees in all areas: coverage of medical and hospital costs, assistance and rescue, insured professional equipment and personal effects, etc.
This partnership is therefore part of a logic of offering international experts and business leaders viable solutions on all continents that meet everyone's requirements. To highlight your expertise or to develop internationally, think about the opportunities offered by Mission Internationale  and protect yourself effectively with AOC Insurance Broker.
About Mission Internationale
Mission Internationale is a marketplace which facilitates business relationships between experts and business owners who wish to develop their activities abroad. Boasting a powerful professional network in several international markets and accredited by public institutions, as BPI France and Business France, Mission Internationale is the new trusted partner both for consultants and entrepreneurs who would like to achieve with success their export development project. 
About AOC Group (AOC Insurance Broker & Think Insurtech)
AOC Insurance Broker/Think Insurtech (LF Finance SAS) is a comparator & a software publisher specialized in PMI & IPMI with a SaaS Platform to manage A to Z the distribution of medical insurance (Individual/families - Corporate - Community module - Compliance - Travel Insurance API) in a global and connected environment. We offer a comprehensive approach and process in working with clients to place both international and domestic healthcare cover including group life and protection income.
back to top