Introducing MedinyX Technologies Featured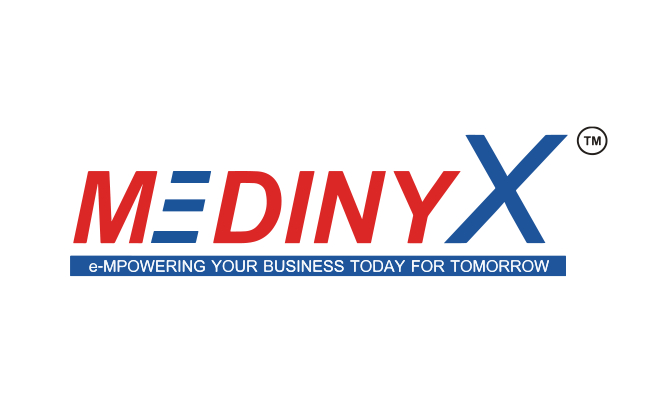 Extensive domain knowledge, technological adaptations, and cutting-edge solutions make MedinyX Technologies the pioneer in developing comprehensive software solutions for insurance and assistance companies across the globe.
Our innovative insurance software solutions help companies achieve their business goals in all insurance industry segments, such as Health, Life, Travel, Motor, and assistance with exceptional operational efficiency.
"e-MPOWERING YOUR BUSINESS TODAY FOR TOMORROW" is our motto, and we strive hard to make our customers future-ready with novel approaches.
MedinyX relies on the power of advanced technologies such as AI, Big data analysis, Predictive Analytics, Machine learning, etc., to fuel our solutions. Such systems make life much easier for your insurance agents and assistance firms with their extended capabilities and intuitive designs.
Our solutions with their data-driven approach reduce human errors, prevent fraud attempts, and enhance customer experience through automated settlement processes.
Apart from reducing operational expenses, such solutions help companies design tailor-made policies for their target market and expand their clientele to new areas.
MedinyX aims to make insurance automation available to all through a diverse pool of digital solutions ranging from Complete automation suite to APIs. Our highly modular platforms enable customers to extend their capabilities by incorporating additional modules into their existing systems.
Our ready to deploy digital solutions include insurance claims management software, insurance agency management systems, insurance policy management software, insurance quoting software, claims management software, healthcare software solutions, case management platform, CRM for insurance agents, etc., and much more.
Such a flexible approach helps companies scale their operations on the fly without huge upfront investment. Similarly, you can integrate additional features to your website or application using APIs
"White Label Apps" improves your customer loyalty with its powerful features and simple-to-use interfaces.
High levels of interoperability make migrations from legacy systems a seamless experience without any downtime or functional issues.
Insurance accounting is to be re-defined in one of the most important, wide-ranging reforms in many years. From 2023 a new standard, IFRS 17, will replace the current standard, IFRS 4.
This change comes as the industry is battling the effects of COVID-19 and, in particular, a recent decision by UK's Supreme Court allowing hundreds of businesses to claim insurance pay-outs for their losses caused by the pandemic.
For insurers, this means overcoming a number of hurdles and taking immediate action.
Why IFRS 17?
Introduced in 2004, IFRS 4 is an interim standard that allows flexibility in insurance accounting practices. However, the variations, especially across different regions, made it difficult to fulfil the key objective of an accounting standard — allowing comparisons and being transparent.
IFRS 17 is intended to be the first harmonized accounting standard across the entire insurance sector. The aim is to make it easier to compare financial statements issued by insurance companies. It will also increase the alignment of accounting practices in the industry with those of other sectors.
HIPPA Compliance
The Health Insurance Portability and Accountability Act (HIPAA) governs the privacy and security of each individual's PHI (protected Health Information) during its storage, transfer, and processing. Any violations of the guidelines can be fatal to the organization.
MedinyX ensures complete HIPAA compliance in all our solutions through a multi-level process involving staff training, impenetrable servers, data security, and continuous data availability.
Company: MedinyX Technologies OÜ
Address: Harju maakond, Tallinn, Lasnamäe linnaosa, Sepapaja tn 6, 15551, Estonia.
Website: www.medinyx.com
back to top