New Broker Technology Platform Launches For International Private Medical Insurance (iPMI) Market Featured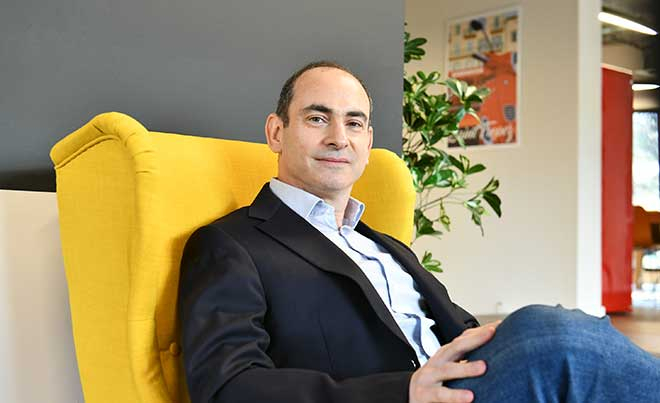 In The iPMI Picture: David Eline, Founder, Health Compass.
First time intermediaries and brokers can compare iPMI products for both features and pricing.
The digital Health Compass (www.health-compass.net) platform has launched today, providing intermediaries fully licensed access to the international private medical insurance (IPMI) market and the ability to match product selection more precisely with their clients cover requirements and budgets. 
The platform caters for brokers with individual clients requiring IPMI cover. The unique benefit scoring feature allows a broker to immediately compare different products and their benefits when making client recommendations. Brokers also receive an on-screen price indication for each policy being considered and can access the Health Compass 'Solution Radar' that maps each product according to price vs benefit.
The system enables an intermediary to go from client enquiry to sending a proposal form in less than five minutes.
David Eline, founder says, "Health Compass is a game changer for brokers as it cuts through the complexity and reduces transaction times for IPMI business. As a broker with many years' experience in the IPMI industry myself, I know that intermediaries will find the platform to be hugely beneficial."
David continues, "The system not only cuts transaction times compared to dealing directly with an insurer or MGA but also response times from underwriters once the application is submitted.
"The system can be used by established IPMI brokers and non-specialist intermediaries with a small number of clients needing IPMI cover each year."
Health Compass has access to 80% of the IPMI market products, creating the potential to quickly build an IPMI book. Ownership of customers added to Health Compass remain firmly with the intermediary.
David Eline explains, "Health Compass is not an intermediary or a broker and it does not operate on a price aggregation model. The platform is an electronic master broker providing access to the IPMI market for the wider intermediary community. It does not compete with brokers or insurers but acts as an enabler and communication tool."
The platform offers intermediaries the ability to access Health Compass' regulatory umbrella. It is fully licensed in Europe and authorised to operate in the UK by the Financial Conduct Authority. UK intermediaries can support clients across Europe and European brokers can access the UK market, regulated brokers in the US or in the Middle East can place business in Europe/UK and UK/European brokers can place business in offshore territories.
The technology allows intermediaries to interact in two phases.
The first is to access the platform through the Health Compass website and once connected it will provide work flow capabilities through to submission of proposal to the insurer.
The second phase sees Health Compass offer API's to enable brokers to embed all the benefits of Health Compass within their own website so that customers can interact directly with the platform to complete the selection and submission process.
David Eline concludes, "With a skill shortage in the sector Health Compass is well placed to assist intermediaries to expand their business in this market or to easily take a step into it for the first time. We are excited to be working with brokers around the world including the UK who we know will find the system of benefit to their business."
Brokers and intermediaries interested to know more or who would like to arrange a demonstration visit here.
back to top