APRIL UK Appoints Healix To Streamline PMI Claims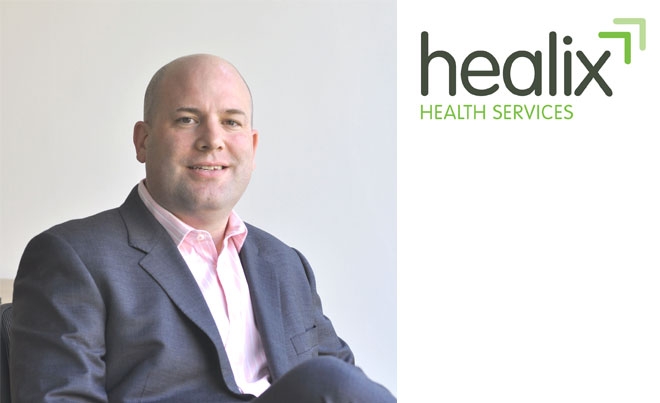 IN THE PICTURE: Bruce Eaton, Managing Director at Healix Health Services.
APRIL UK is set to make significant changes to the way their private medical insurance claims are handled, which they believe will offer policyholders an improved claims experience and faster access to policy benefits.
The Bristol based provider has announced that from 1st September 2015, Healix will take over as the claims handler on their range of private medical insurance plans, including their inSpire PMI Plan.
One of the key enhancements that Healix will offer is a telephone based claims service. APRIL UK policyholders will no longer have to complete a claim form. Instead they can provide details of their claim over the phone to Healix, who can provide immediate authorisation for the initial consultation to take place.
Furthermore, Healix will also adopt a 'direct to diagnostic' approach, which aims to provide policyholders with faster access to hospital tests and scans. Where appropriate, Healix will grant authorisation for a hospital test or scan following a GP referral, without the need for an initial consultation with a specialist first.
Isaac Lam, Business Development Director at APRIL UK commented, "For us, it's paramount that our policyholders get fast access to their healthcare benefits, without unnecessary delay and paperwork. We are delighted to have Healix on-board, their reputation in the market speaks for itself. Not only will they streamline our process, but ensure a smooth customer journey once a claim is underway."
Bruce Eaton, Managing Director at Healix Health Services commented, "Having claims managed by nurses means we have skilled people on the telephone who are able to evaluate the claim and provide authorisation there and then, avoiding unnecessary delay. At the same time they are able to provide the claimant with informed advice and support if needed.
"We are very excited about working with April UK and are looking forward to helping them provide a superior claims experience for their policyholders."
Oliver Jones, Broker Development Manager at APRIL UK commented, "Working with brokers on a daily basis, one of the constant feedback points I get is regarding our paper-based claims process. With Healix, we can finally remove this archaic process and become paperless which will really show our statement of intent."
APRIL UK remain optimistic about continued growth as they embark on a series of investments this year, designed to improve broker experience and their overall proposition.
back to top