Aetna International Targets Increased Share Of Large Group Market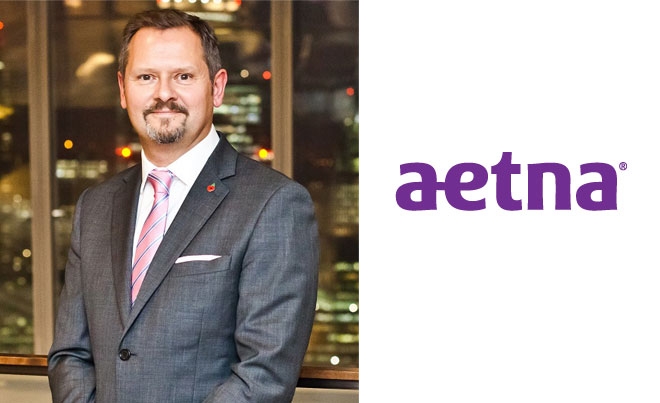 In The iPMI Picture: Damian Lenihan, Executive Director, UK Distribution, Aetna International.
Leading health care benefits provider, Aetna International (www.aetnainternational.com) has launched a new service approach for organisations with over 1,500 employees overseas.
Aetna International brings extensive US and international health care management capabilities to the large-group market. Following detailed broker consultations, a fully flexible solution has been developed to meet the needs for the largest organisations with international operations.
Aetna International's proposition is comprised of four main pillars:
Member Support
Focusing on the member means covering core inpatient and out-patient needs and adding layers of additional flexible benefits in line with customer stipulations.
A full suite of wellness and security benefits will reinforce the insurance cover with health assessments and proactive medical out-reach, pre-trip planning and personal security protection, through our partnership with red24.
Service Delivery
Service too will be tailored around member specifications, from language needs to bespoke management information and claims processing requirements.
Aetna International is also ready to assist, and provide solutions to, clients wishing to self-insure.
Full Program Transparency
Granular analytical data and bespoke management reporting will be a key element of the service to plan sponsors, providing detailed account analytics. Employers will be able to understand their scheme's precise medical costs and where savings are made. Claims data can be drilled down to provide area and condition specific metrics.
Partnership Approach
A dedicated management and servicing solution will provide clients with a fully resourced and responsive team, able to handle every eventuality.
Damian Lenihan, Executive Director, UK Distribution at Aetna International said: "The infrastructure and approach we've put in place this year to succeed in the large group market means Aetna International will be able to deliver one of the strongest and most reliable offerings available today." Lenihan continued: "Andy O'Cain, who joined us earlier this year as New Business Sales Director, is leading our expansion in this area and is already working closely with a number of broker partners."
For more information about Aetna International, visit www.aetnainternational.com
Notice to UK residents: In the United Kingdom, Aetna Insurance Company Limited (FRN 458505) has issued and approved this communication.

Notice to all: Please visit http://www.aetnainternational.com/ai/en/about-us/legal/regional-entities for more information, including a list of relevant entities permitted to carry on or administer insurance business in their respective jurisdictions.
Aetna does not provide care or guarantee access to health services. Not all health services are covered, and coverage is subject to applicable laws and regulations, including economic and trade sanctions.
back to top