Download: iPMI Magazine International Private Medical Insurance Providers Network Directory January 2018 Featured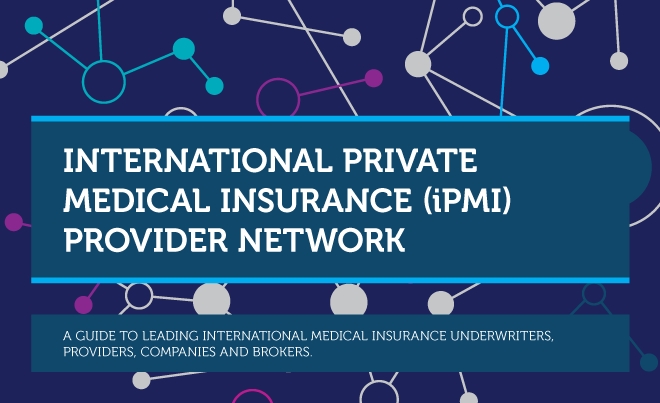 Choosing the right international private medical insurance (IPMI) and health insurance coverage plan is critical for expatriates, offshore workers, tourists and business travellers. If you live, travel or work abroad then you will need the best access to private medical facilities and international medical insurance all year around. iPMI Magazine represents an eclectic mix and has a choice of specialist international private medical, health, expatriate and travel insurance companies allowing you to compare overseas international private medical insurance coverage and plans that may suit you and your family. 
The iPMI Magazine Provider Network Directory covers the following sectors of insurance cover:
INTERNATIONAL MEDICAL INSURANCE
INTERNATIONAL HEALTHCARE INSURANCE
INTERNATIONAL EXPATRIATE INSURANCE
INTERNATIONAL TRAVEL INSURANCE
"If you want to succeed in the Global IPMI business, I highly recommend that you get to know Christopher Knight."
Michael Nole
Head of Business Development
Global IPMI at Cigna
Get listed, click here and fill in the quick form.
back to top