Aetna International Opens Its First Health Clinic In Thailand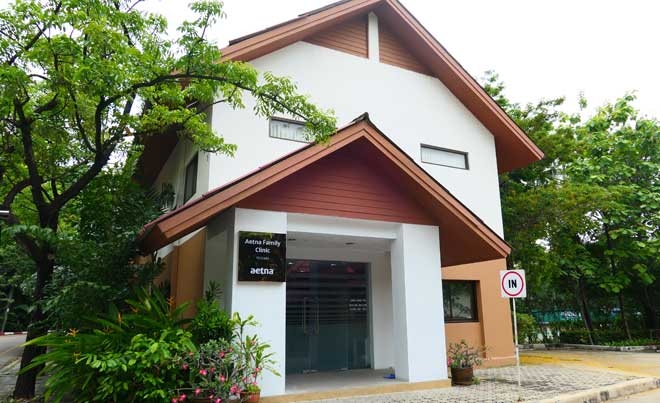 Global health care benefits provider Aetna International opened its first health clinic in Bangkok, Thailand earlier this month.
The Aetna Family Clinic, located in the Nichada district, marks a big step forward in Aetna International's ambitions to bring integrated health care services to local communities.
In tandem with Aetna International's health care benefits retail presence across Thailand, the new clinic brings international standards of primary care to the local residents of the Nichada Thani estate and the surrounding area. The clinic is open to everyone, including Aetna members, patients covered by other insurers and patients who will self-pay. Aetna members can also enjoy a seamless, coordinated journey between their Aetna health insurance cover and primary care needs.
The clinic employs highly-qualified, English-speaking primary care doctors experienced in a wide variety of medical conditions. Where specialist opinions are required, the clinic doctors can connect patients with the most suitable medical facilities for their situation, as well as specialists who are experts in their respective fields of study. The clinic will also offer consultations with visiting specialists in the areas of paediatrics, obstetrics, gynaecology and physical therapy.
"Nichada Thani is home to approximately 2,000 residents, with several thousand additional residents located in the surrounding Nonthaburi district. Due to limited primary care options locally, many simple medical cases used to require patients travelling to an outpatient facility in a local private hospital," said Nick Potter, Managing Director, Thailand for Aetna International.
"We believe that most of these cases can be resolved in a local primary care setting, which makes the Aetna Family Clinic an effective solution that saves the patients' time, money, and spares them from unnecessary anxiety."
The opening of the Aetna Family Clinic follows Aetna International's acquisition of Bupa Thailand in July 2017, as the company looks to go 'broader and deeper' into the local health care markets. Beyond providing quality health insurance, Aetna International aims to create an ecosystem of connected health services - to help their members get the best possible care from increasingly complex health care environments.
"By building our capabilities to provide an integrated service that takes care of our members' health, we'll be able to provide a differentiated experience that we believe will lead to improved patient outcomes," said Derek Goldberg, Managing Director, Asia Pacific for Aetna International. "This is a unique proposition that we are confident will serve our members' health well and accelerate our growth not just in Thailand, but also elsewhere in the region."
back to top