Cigna Opens Headquarters For African Operations In Nairobi, Kenya Featured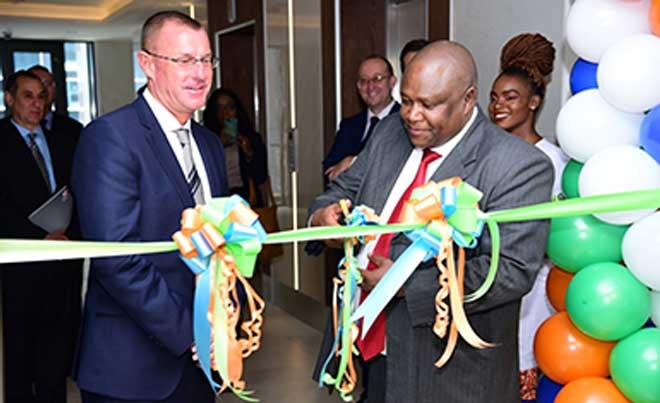 20th June 2019 and Cigna officially opened a new office in the One Africa Place building in Nairobi, Kenya.
Arjan Toor, CEO of Cigna International Organisations & Africa comments, "We are delighted to reach another milestone in Africa with the opening of our new headquarters in the One Africa building in Nairobi. Growing our Kenyan team will enhance our local and regional presence and bring us closer to the people we serve. We believe that investing in local knowledge and talent and serving Africa from Africa sets the right foundation to offer personalised and sustainable health care plans and to deliver excellent customer service." 
This expanded office will serve as headquarters for African operations and is a symbol of theirlocal commitment to the continent. Africa is a key strategic region for Cigna in their global strategy. They have invested heavily in the continent and will continue to do so.
RELATED READING: iPMI Magazine Speaks With Arjan Toor, CEO International Organisations, Global IPMI & Africa, Cigna
The move to Cigna's new African headquarters marks another milestone in its operations. The 8,300 sq ft premises is a fully-fledged office space, accommodating more than 80 Cigna employees across the company's group health solutions. The expanded team puts Cigna in a prime position to deliver effective personal and local health services in the region.
A first wave of over 40 new colleagues has already joined the existing Cigna team in Nairobi, Kenya. Cigna will continue to hire and develop local talent, enhance local and regional presence and create long-term value for their partners and customers in the region. In addition to the team in Kenya, they also have staff members in South Africa and the Democratic Republic of Congo.
In keeping with their mission "to improve the health, wellbeing and peace of mind of those we serve," the new office space has been designed to promote employee health and wellbeing, as well as efficiency and productivity.
To further improve easy access to care in Kenya, they also recently opened an office in the Aga Khan hospital. This office presents a new opportunity to personally engage customers. Patients have easy access to speak directly to Cigna staff with local knowledge about payment options and eligibility. This approach is in line with their focus on personalised and outstanding customer service. Being able to speak with a Cigna employee at the hospital will help patients be confident they are receiving the correct treatment at the best price.
back to top