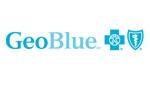 GeoBlue is a leader and innovator serving the needs of world travelers. GeoBlue Expat® and GeoBlue Traveler® group health plans combine unsurpassed service and mobile technology to help you access trusted doctors and hospitals all around the globe. GeoBlue offers expatriate and traveler products in cooperation with participating Blue Cross Blue Shield companies. Select a state below to view a list of Blue companies and learn more about the expatriate and traveler product offerings.
Company: GeoBlue
Address: One Radnor Corporate Center Suite 100 Radnor, PA 19087 USA
Phone: +1 610 254 5300
Fax: +1 610 482 9953
Email: This email address is being protected from spambots. You need JavaScript enabled to view it.
Read more...