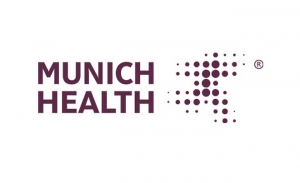 Munich Health North America is adding this role to further expand clinical management capabilities and strengthen operations.
"Tom's experience and leadership will greatly advance our success as a healthcare operator and industry leader in clinical management," said Juan Serrano, President and CEO of Munich Health North America. "This applies especially to the care and management of high risk populations which is a crucial factor for improved patient outcomes and also for our clients' results."
Tom Warnes has over 25 years of experience in healthcare, within provider organizations, health plans, and service providers. Most recently he held the position of Chief Clinical Officer of Prominence Health. In this role he led the strategy and execution of population health management and all aspects of medical management for health plan and employer programs. Before that he held roles of progressive responsibility with organizations including Avalon Healthcare Solutions, CareCentrix, WellCare Health Plans, Priority Health, and Grand Valley Health Plan.
Warnes will be located in Minnetonka, Minnesota, following the recent move of Munich Health North America's headquarters to Minnesota, an important hub in the healthcare industry.
"This is a great and unique opportunity. Munich Health has the depth and resources to be a key player in the US health market. I look forward to growing this business, and improving patient outcomes and how high risk, high cost care is coordinated and managed," said Warnes.
Munich Health is one of three business segments of Munich Re. Here all international health care business in insurance and reinsurance operations, as well as related services are pooled under the Munich Health brand.
In international healthcare business, Munich Re pools its insurance and reinsurance operations, as well as related services, under the Munich Health brand. Munich Re's global investments (excluding insurance-related investments) amounting to €215bn are managed by MEAG, which also makes its competence available to private and institutional investors outside the Group.
Munich Health North America, a division of Munich Reinsurance America, Inc., is a leading reinsurer in the healthcare industry, helping health plans and MGUs, healthcare providers, and employers manage their healthcare programs.
Munich Re stands for exceptional solution-based expertise, consistent risk management, financial stability and client proximity. This is how Munich Re creates value for clients, shareholders and staff. In the financial year 2015, the Group – which combines primary insurance and reinsurance under one roof – achieved a profit of €3.1bn on premium income of over €50bn. It operates in all lines of insurance, with over 43,000 employees throughout the world. With premium income of around €28bn from reinsurance alone, it is one of the world's leading reinsurers. Especially when clients require solutions for complex risks, Munich Re is a much sought-after risk carrier. Its primary insurance operations are concentrated mainly in the ERGO Insurance Group, one of the leading insurance groups in Germany and Europe. ERGO is represented in over 30 countries worldwide and offers a comprehensive range of insurances, provision products and services. In 2015, ERGO posted premium income of €17.9bn.
Read more...