Substantial Sustainable Savings Requires Managing Treatments Not Claims Featured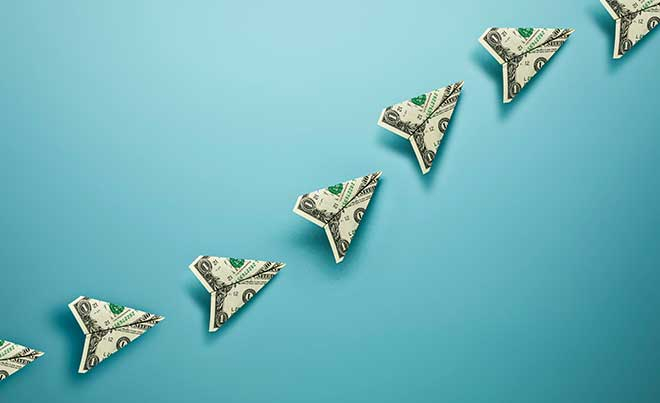 Forward
According to the Rx industry, global spending on medicine continues to grow. In 2021, approximately 1.42 trillion U.S. dollars had been spent on medications, up from just 887 billion U.S. dollars in 2010. That number is expected to increase to nearly 1.8 trillion by the year 2026.
The total spend on medications has increased everywhere globally however, the United States takes the lead and is expected to remain the top country for total medication spend through 2026. US industry analysts suggest that $250B of these costs, in the last year, come from medication non-adherence. Claim costs are extremely high and could be much higher if the patient does not take the medication properly. Negative drug interactions cost lots of dollars as well as human lives and no one is monitoring Rx interactions. This article focuses on the collaborations needed to move into the digital age of care that crosses borders.
New Frontier has engaged with US and worldwide Rx industry experts to create a series of 5 Always There Global Rx Care articles highlighting the importance driving innovation into the modern global economy to achieve Whole Person Health through Whole System Health.
About the Authors
All five articles in this series were co-authored by three influential representatives and experts in the global healthcare industry:
Gitte Bach, President and CEO of New Frontier Group. After gaining extensive experience in international insurance and assistance through her initial years at IHI Denmark, Gitte founded New Frontier Group in 2002. Since its inception 20 years ago, New Frontier Group has been a market disruptor and innovator in the global cost management industry, being a pioneer that provides unparalleled cost management, claims administration, pharmacy solutions, telehealth, and assistance services to their clients worldwide. Gitte is passionate about customer service and innovation and holds a B.A. in Economics from Copenhagen Business School and a B.A. in Languages from Aarhus School of Business.
John Frick, Registered Pharmacist and CEO at Innovative Pharmaceutical Services. John is an industry leader for over 35 years in all aspects of pharmaceutical care. He is an accomplished healthcare professional offering comprehensive knowledge of specialty niche markets relative to the pharmacy and home health care professions, long term care, hospice and beyond. John is focused on projects differentiating themselves from the mediocrities of the industry and is the Chairman of the Board for the New Frontier Group Advisory Board where he assists in developing global Rx strategies focused on superior concierge, expert solutions for the global market.
Johan Porto, Cofounder of PharmCare Services. Prior to co-founding PharmCare Services (PCS), the first International Pharmacy Benefit Manager (iPBM) specialized in the international health insurers industry, managed various specialty pharmacy-related businesses for the private sector which developed the experience that has been a key element for the PCS global strategic planning and cost-containment initiatives that drives many aspects of the customer engagement and business development strategies provided to its clients. PCS is the first International Pharmacy Benefit Manager with an extensive national and international network of retail and specialty pharmacies, authorized distributors and manufacturing partners bringing the highest standards in HealthCare and modern customized cost optimization planning to the IPMIs and travel industry.
Key Trends to Sustainable Savings Success
High Value Health is Whole Person Health. Medication adherence is a complex and multi-stakeholder issue with significant financial consequences. To get to a sustainable savings business model, an integrated medical and global Rx program is required. Many organizations are aware of this phenomenon and are seeking solutions that go beyond managing one claim at a time. Organizations managing a sustainable savings model are focused on the whole person.
Global patients require professionals managing their care regardless of where they are in the world, and it doesn't stop at the border. Global patients need a team of professionals following them, so that no matter where they are, they have access to and knowledge of the medications that their doctor has prescribed. Overall, payers need to know that someone is checking the Rx, monitoring the Rx interactions and looking out for medication fraud.
However, there has been a mentality shift in global organizations to change. The numbers prove the current system is not working and waste is increasing annually. The original approach of focusing only on the lowest possible drug cost, on a claim by claim basis, is now being redesigned and reevaluated.
So how are innovators in the space making changes?
First, innovators are focusing on plan design and connecting with the partner that can assist them in sharing their appropriate data. Instead of just increasing the price of insurance policies, global companies are designing the right strategies so that increased costs in healthcare are bearable. In addition, they're designing strategies that better the health of the global population and make it easier to receive more individualized services. Outside of COVID-19 coverage modifications, it has been years since there have been any substantial changes in the way policies have been designed. Now, organizations are crunching numbers and finding innovative ways to become the leader of the future without raising prices. The change that each payer needs is different depending on what they are trying to achieve and cover. There is no "one size fits all" plan design, and each individual payer must complete an analysis based on their data. Naturally, it is of the utmost importance to work with the right partner in this quest.
Second, organizations are adding individualized concierge, red carpet, and white glove services for their clients. The cost it takes to do this work behind the scenes is well worth the effort in terms of cost reductions and patient health. Now, organizations are coordinating in detail with patients, providers, payers, and pharmacies via an omnichannel approach (text, talk, email, facetime, telehealth, etc.), and the outcomes are showing tremendous results. In addition, today's generation is very comfortable with technology and they are expressing new preferences on where and how they seek care. Direct to consumer care can be fully integrated with pharmacies and providers virtually, and can drive down the costs of interactions and customization for patients and payers.
Lastly, global innovators are working with pharmacy programs whose staff are well positioned to spot if global patients are falling through the cracks. These staff members may see prescriptions coming through from multiple providers and may also have more frequent touchpoints with a patient than other providers. For example, patients receiving prescriptions from more than one provider may be prescribed duplicate or conflicting medications. The pharmacy program within an insurance plan and with New Frontier Group as the conduit is in charge of managing the dispensing of the patient's prescriptions and may be the only touchpoint with full visibility into the patient's treatments. Overall, these organizations are helping to analyze data and drill down the impacts for the payers. The best way forward is to move to the only sustainable savings solution focused on High Value Health which is created by Whole Person Health. Allow us to help you get there!
About New Frontier Group's Global Pharmacy Program
Choosing New Frontier Group for your pharmacy solutions provides a global pharmacy concierge program with benefits such as:
Exclusive medication management with hands on patient care
Pharmacy solutions combined with medical and telehealth services
Direct engagement with providers to obtain essential medications at time of service
No burden of logistics or financial barriers for patients and no out of pocket costs
Needed medications are shipped to home country and after care is coordinated
White glove, cross border service is focused on medication adherence
New Frontier Group's pharmacy solutions is an exclusive medication management program that merges hands-on patient care services with concierge medical services that crosses borders.
Our global pharmacy solution includes a review of existing data and the development of a strategy to increase patient medication adherence by removing communication gaps, defragmenting the system, and relieving the burden of logistics and financial barriers. Patients do not have to seek out pharmacy services in a foreign country, because New Frontier Group handles all of the details for them from point of care to travel home. Our superior concierge solution reduces hospital readmissions and ensures there is no out of pocket for members.
back to top