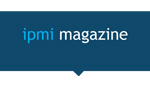 One British national has died and three more have been injured this month alone after falling from balconies while on holiday. The Foreign and Commonwealth Office (FCO) and ABTA – The Travel Association, have renewed calls to young Brits heading off on holiday this summer to take extra care on balconies.
The latest incidents take the total number of reported cases this year so far to seven. Last year there were 14 incidents, many of which involved young people and alcohol. This prompted the FCO and ABTA to launch a campaign warning of the dangers and providing advice and tips on staying safe. With the summer holiday season barely underway the latest incidents highlight the need for continued vigilance on balconies, particularly in popular destinations such as Sunny Beach (Bulgaria) and Majorca (Spain) where recent cases have taken place.
Jon O'Shaughnessy, British Consul in Sofia, said: "Last year we had to deal with several deaths and injuries from balcony falls, and unfortunately we are already experiencing balcony accidents again. Our staff have seen the devastating effects a momentary lapse in judgement can have on the victim and their family and we are working hard to ensure people understand the risks. Accidents can and do happen and climbing from balcony to balcony, jumping off them or drinking excessively while on one only increases your chances of something going wrong. All too often these incidents cost lives but the risks can be avoided if you take a moment to just think about the possible consequences."
Last year Jake Evans and his family gave us a harsh reminder of just how wrong things can go when he shared his story of falling seven floors after slipping over the edge of his balcony while trying to reach for something on the balcony below. Jake's story can be found on www.gov.uk.
Nikki White, ABTA's Head of Destinations and Sustainability, said: "As we head into peak summer season, we are again urging young holidaymakers to think about the potential risks of balconies. We see too many people permanently injured or worse because they've tried to climb over or dive off their hotel balcony. We want people to enjoy their holidays but would advise them to think about the ramifications of their behaviour abroad. Incidents such as these have devastating consequences for holidaymakers and for their families. By working with the Foreign and Commonwealth Office, tourist authorities and ABTA Members in resort we hope to help holidaymakers stop and think about how they use their balconies to prevent more of these tragic and avoidable incidents."
This summer, the FCO and ABTA are urging young people:
Understand the risks – climbing over or jumping off balconies can have serious consequences

Know your limit – alcohol can impair your judgement and hotter climates can often increase the effect of drinking

Get comprehensive travel and medical insurance – be prepared for if something does go wrong.
Figures released in July this year showed that Spain is the country where most Britons require consular assistance, including 1105 hospitalisations.